Johns Manville
Insulation and Cover Board
We'll design a solution to meet your covering and insulation criteria.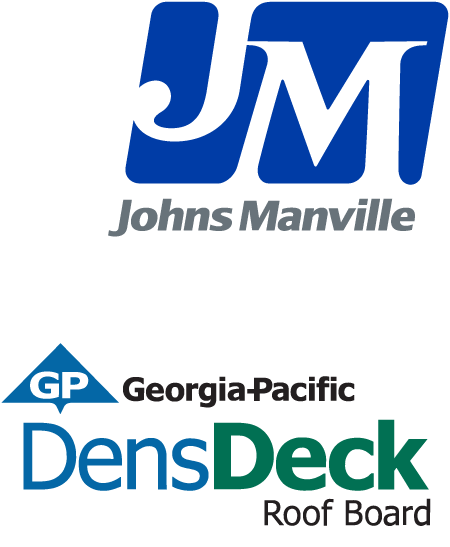 Johns Manville has a broad line of polyiso insulation products to address your R-value requirements with a wide range of facers that cover all ASTM Type II designations; and a full line of composite products.
As for cover boards, Georgia-Pacific DensDeck with their Econic™ technology leads the way to enhancing and protecting any roofing system.
JM offers high-density polyiso, low-density polyiso, cement, and gypsum cover boards.
JM and Georgia-Pacific have solutions that can meet all types of design criteria: a system for high-impact zones, fire-retardant solutions that meet UL Class A requirements, products that do not support mold growth, acoustic design and more.
---
ENRGY 3
---
---
ProtectoR HD
---
SeparatoR
---
---
JM Invinsa
---
---
---
JM DensDeck
---
---
JM DiamondBack Pre-Cuts
---
---
JM DuraBoard
---
---
FESCO
---
---
---
---
---
Retro-Fit Board
---
JM DEXcell
---
---
---
JM SECUROCK
---
---
---
JM Nailboard
---
---
RetroPlus Roof Board
---
ValuTherm
---
---
Upcoming Events
International Roofing Expo - Live in Las Vegas
Aug 10, 2021 – Aug 12, 2021
IIBEC 2021 International Convention and Trade Show
Sep 15, 2021 – Sep 20, 2021